REFRACTORY GYPSUM PLATE 20X1250X2000 VK
REFRACTORY GYPSUM PLATE 20X1250X2000 VK
SKU: A096800SP
Model: A096800SP
Specification
Similar products in stock
Dear visitor, please be aware that this item is temporarily out of stock.
We recommend considering other products: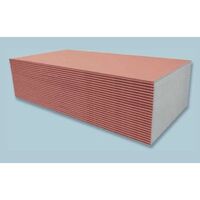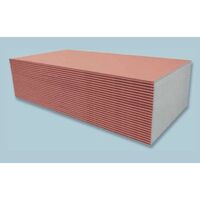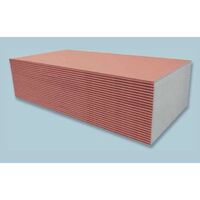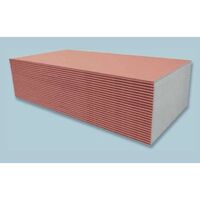 Scope of application
Fire barrier gypsum plasterboard for the internal construction of fire protection cladding for fire walls, ceilings and building structures and communications. The tiles may also be used in shipbuilding.
Features
- EVS-EN 15283-1 type GM-F
- Non-combustible A1
- Surface coated with glass fabric
- Easy to machine, fix and finish
- Can be installed against metal structures
- Corner joints can be connected with clamps
Detailed description
Gross weight: 41,08 kg
Package dimensions: 200,00 x 2,00 x 125,00 cm
Description provided by sitypro.com

Specifications and equipment of the goods,
can be changed by the manufacturer without notice.
| File name | Date added | File size | Download |
| --- | --- | --- | --- |
| TD_kipsplaat_Knauf_Fireboard-20-0010 | 09/06/2020 | 149.8KB | Download |
Also purchase from categories
Related Products
Also looking for