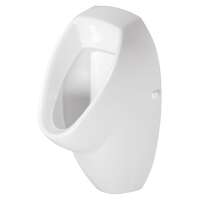 In Stock
100.28€ / pc.
Ex Tax: 83.57€ / pc.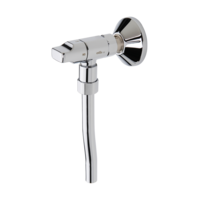 Pre-Order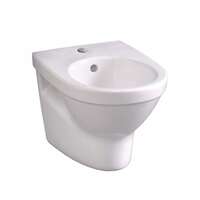 Pre-Order
Urinals and Bidets: Hygienic and Practical Solutions for Public Places
When choosing sanitary fixtures for public places, it's essential to ensure maximum comfort and hygiene for users, regardless of the facility's nature. In this category of our online store SityPro.com, you'll find a wide selection of urinals and bidets specially designed for use in public places. Regardless of the scale of your project, our products guarantee a high level of convenience and hygiene.
Urinals: Efficiency and Space Saving
Urinals have become an indispensable part of modern public places such as restaurants, shopping centers, sports complexes, and offices. Their convenience and efficiency optimize space usage and facilitate quick user turnover. Our catalog includes various urinal models – from classic to contemporary designs – to match your style and budget.
Bidets: Enhancing Hygiene and Comfort
Bidets are not just a luxury element in bathrooms but also a practical solution for maintaining personal hygiene. In public places, bidets play a crucial role in providing users with added comfort and care for their well-being. We offer a variety of bidet options suitable for various interiors and purposes.
Hygiene and Durability
All our urinals and bidets are made from quality materials ensuring a long service life and easy maintenance. Hygiene is our priority, which is why our products have coatings resistant to bacterial growth and easy to clean. You can be confident that our offerings meet the highest standards.
Delivery in Tallinn and Estonia
We offer delivery of orders throughout Tallinn and Estonia to provide you with the necessary sanitary fixtures without any hassle. Regardless of your location, you can rely on timely delivery and quality service.
Online Chat Assistance
Our experts are always ready to assist you in selecting suitable urinals and bidets. The online chat on our website allows you to reach out to us in real-time and get answers to your questions. We're here to support you at every step of the selection and purchasing process of sanitary fixtures.
Choose urinals and bidets at SityPro.com to ensure comfortable and hygienic conditions in public places. Our wide assortment, high quality, and convenient ordering make our store the perfect partner for your projects.
Show more
Collapse