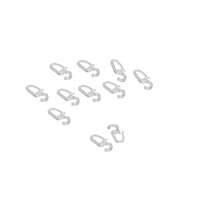 Pre-Order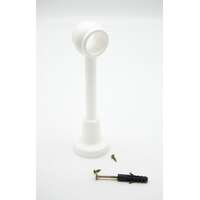 Pre-Order
Product Category - Curtain Accessories:
Curtain accessories are an integral component in creating a cozy and stylish window decor. This product category includes various accessories necessary for the efficient and aesthetic installation of curtains. From holders and hooks to curtain brushes and hanging elements, our curtain accessories are designed with functionality and design in mind, giving your space a finished and appealing look.
Brands of Curtain Accessories:
Our range features leading brands of curtain accessories, developed by experienced manufacturers in the field of window accessories. Collaboration with these brands ensures not only reliable curtain fastening but also stylish and innovative solutions for your window decor.
Types of Curtain Accessories:
Our diverse assortment of curtain accessories includes various types of holders, fastenings, hangers, and other accessories. From classic and elegant to modern and functional options, we have everything you need to create a unique decoration for your windows.
Characteristics of Curtain Accessories:
Our curtain accessories stand out for their strength, durability, and user-friendliness. Made from high-quality materials, they provide a reliable and long-lasting solution for your window decor, maintaining ease of installation and maintenance.
Advantages of Curtain Accessories:
Curtain accessories not only ensure the functionality of your window decor but also add completeness and style. With them, you can emphasize the individuality of your interior, creating comfort and harmony in every room.
Applications of Curtain Accessories:
Curtain accessories are ideal for various spaces, including living rooms, bedrooms, kitchens, and office areas. Their versatility makes them an essential element for creating stylish and functional window decor in different interiors.
Buy Curtain Accessories:
Choose the perfect curtain accessories from our diverse range, where quality meets style. Purchasing from us guarantees not only satisfaction of functional needs but also the addition of sophistication to your window decor.
Detailed Description:
Our curtain accessories are not just functional elements but important details for creating the perfect window decor. From traditional forms to modern solutions, each accessory is carefully designed to meet high-quality standards and highlight the unique features of your space.
Show more
Collapse